Tongariro Alpine Crossing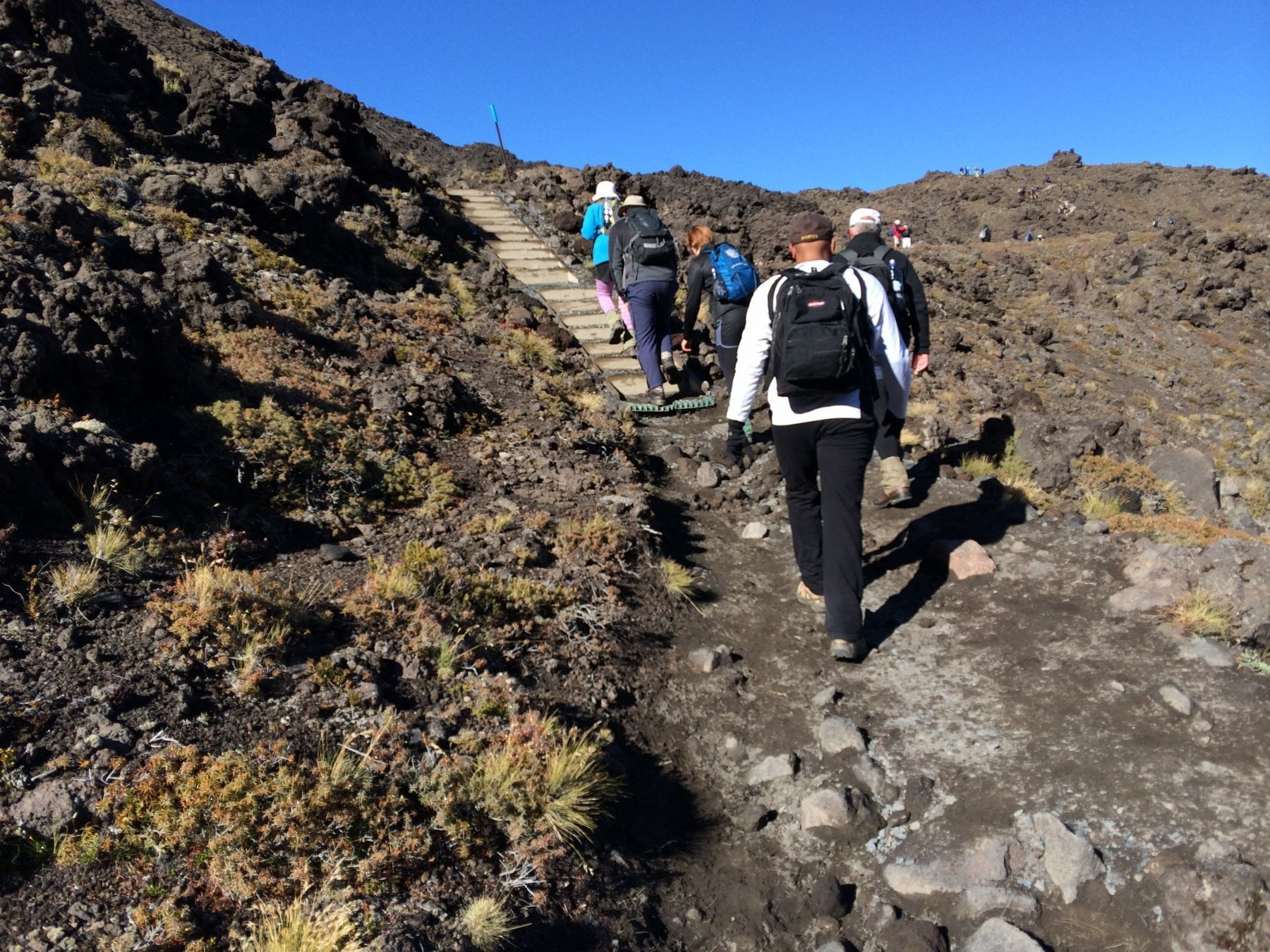 Join us to climb the Tongariro Alpine Crossing to raise awareness, funds and support for women and children who are exploited, enslaved and oppressed in parts of southern Asia.
Date: Saturday, 26th November, starting at 7.30 am.
Registration Cost:
Single $50

Couple $80
Single inclusive of Bed & Breakfast @ Ruapehu lodge $90
Couple inclusive of Bed & Breakfast @ Ruapehu Lodge $160
All registrations include transport from Ruapehu Lodge carpark to the start and from the end back to the Lodge, and a snack pack.
Participants are required to raise a minimum of $200 to support vulnerable girls and marginalised women. Fundraising toolkit is available.
Prizes TBC
The crossing traverses the volcanic terrain of the multi-cratered active volcano Mt Tongariro, and is known to be one of the best 1-day hikes in the world.
The walk requires a moderate level of fitness and is 19.4km.
Join us for the climb, or sponsor one of our wonderful participants, and help bring transformation and hope to the lives of marginalised women and at-risk girls.
If poor weather prevents the crossing, participants will do the Tama Lakes walk instead. 
Register: www.trybooking.co.nz/KKI
Sponsor a climber: chuffed.org/project/tongariro-alpine-crossing
For more information: [email protected]
Please note that this is a significant climb and a reasonable level of fitness is required. It may not be suitable for children (depending on fitness). Most participants benefit from doing some training before the climb!
If you are unable to join the climb, you can participate by praying, supporting, or following the climb.