International Women's Day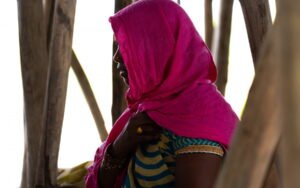 We are excited to announce a matching fund this year so every Village Leader sponsored will be matched.
This year, $250 = TWO Village Leaders in TWO villages for an entire year!
Contact us for ideas to run your own fundraising event to increase the impact of our 2023 International Women's Day appeal.
Join us this March & April to support Community Village Leaders as they empower abused women to discover freedom, and prevent at-risk girls from experiencing a life of horrific trafficking. 
$250: 1 Community Village Leader | 1 village | 1 year. TOgether we can make a difference!
Support Community Village Leaders
March 8th is International Women's Day. This provides a great opportunity to raise awareness of issues of abuse and marginalisation encountered by thousands of women around the world. It is a platform for people to support our Community Village Leaders who work to combat abuse. These brave women leaders ensure abused women have access to healthcare, counselling and support, and are empowered to recover freedom, dignity and hope. Community Village Leaders also work to ensure vulnerable girls are protected from trafficking, and can live lives of opportunity and dreams.
A Community Village Leader is a woman who has left the illegal practice of systemic abuse, received training, and returns to her community to prevent the trafficking of vulnerable girls into the practice, and assist other women to find freedom and hope.

Every $250 funds 1 Community Village Leader in 1 village for 1 year.

Just $250 supports a Community Village Leader for 1 year in 1 village.
This provides paid and respectable work to women who have left systemic abuse, restoring their dignity and empowering them to help more women in more villages. They also prevent the trafficking of girls from their village, saving them from a life of pain.
We currently have Community Village Leaders in 300 villages and need to continue to support them. But we want to do more. We want to reach into more villages so more women are set free, and more little girls protected. To do this, we need to raise more increments of $250.
Email [email protected] | [email protected] to receive our International Women's Day Tool Kit for ideas and tips and join our 2023 IWD campaign.
Follow DFN on Facebook where we will be profiling the needs, posting stories, updating the number of Community Village Leaders supported, and sharing the creative ways people are partnering with us. We would love you to add photos of YOUR events too!