International Women's Day
International Women's Day is March 8th.  During the month of March groups and individuals raise funds to support Community Village Leaders, expanding the reach of the work so more vulnerable women are empowered to find dignity and hope.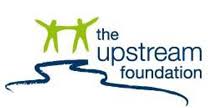 The annual Upstream Challenge is a fabulous annual fund-raising 20 or 50km walk/run in Eastern Melbourne.
The 2022 Upstream Challenge will take place on April 2nd.
Register today!
EDUCATION CHANGES LIVES!
This is an opportunity for youth to recognise:
1. Education is a privilege
2. Many children don't have this privilege
3. Vulnerabilities of illiterate children
4. Teens can make a difference.
Join the challenge today!
We are beyond excited to have 3 different speakers from India sharing in Australia and New Zealand over the next 3 months, July, August and September.
Click here to find a venue closest to you.
Marginalised women and vulnerable children have the odds stacked against them from birth, but an education and healthcare can change that. Being able to go to school does more than give a child the chance to learn and grow–it unlocks the door to freedom.