Over the past years, the entire health care team pivoted to respond to  immediate needs. Community Health Workers educated families on hand sanitising, introduced the use of face masks and reinforced social distancing.  As Covid cases were discovered in village communities, the Community Health Workers were often the first called upon for medical care and support.
Community Health Workers also identified those without access to food and clean water. Donations of water, food and nutritional supplements were made available for those most in need.  A number of Good Shepherd Schools became food supply hubs, also offering health pathways for those presenting with Covid symptoms and other medical concerns.
Over 50 Telehealth clinics have been established to assist with the overwhelming need for medical care. We continue to increase the number of these clinics across the country.
A 50-bed Covid hospital was outfitted in an existing building and plans are in place for a hospital adjacent to this facility to be imminently built.
Covid kits, including a thermometer and oximeter were distributed widely for use amongst health workers and the community.
our COVID-19 response: 2021
At the end of March, 2020, a nationwide lockdown was imposed in response to the Covid-19 pandemic. With just 4-hours-notice, chaos followed, especially for the millions of migrant workers who immediately lost their jobs.  With little alternative, they fled the cities and returned home to their families, many on foot, some dying en-route. This mass migration helped spread the virus.
The poor and marginalised who rely on daily labour, found themselves with no work, no money, no food and little access to healthcare. An aid package was implemented by the government, however those without a voice, those we have been working with for decades, are the ones who so often fall through the cracks. In the slums, families live in crowded conditions and many are in dire need.
Restrictions eased over the duration of the year despite ongoing infections and deaths.
Our team was on the ground and spent the year providing food, health, healing, and hope.
We will continue to serve vulnerable communities as the needs are again escalating.
India was hit by a second wave, bigger which spread quickly, with thousands of new infections reported daily - the highest in the world. The virus spread through villages, cities and slums. With critical shortages of oxygen and medication in the hospitals, many were being turned away. Thousand died.
The healthcare infrastructure is creaking at the seams with government hospitals and testing centres overwhelmed, turning patients away.
This is why we do what we do!
In 2020, our immediate response was to run awareness campaigns in our schools, slums and rural communities, addressing misinformation and providing sanitiser, hand washing stations and soap packs.

Community Health Workers and teachers were equipped to serve at the coal face of the unfolding disaster.
Teams delivered hand-washing stations in rural villages, food packs to the hungry and nutritional supplements to the frail and vulnerable.
Staff at our clinics saw thousands of patients in person and many more via tele-medicine. They helped the poor access health pathways while clinics worked with government hospitals to provide acute treatment for the critically ill.
Health sub-centres were established at many of our schools to provide healthcare in remote areas. We expanded to 17 virtual clinics.
Working through our network of over 100 schools, various clinics, and an equipped team of Community Health Workers and other staff, our team protected the vulnerable, including malnourished children, the elderly, and those suffering from underlying health issues.
With schools closed for months, Good Shepherd schools pivoted to online learning, with over 80% of our students accessing lessons through a device and WhatsApp class groups. Parents of students who have no device pick up classwork for their children and return it for marking.
It is the most vulnerable of all who suffer the most, and our team prevented desperate families from dedicating daughters as Joginis, intervened to prevent child bride marriages, and pursued 'missing girls' who were abducted, working with the police to restore them to their families.
Last year we were able to respond to the crisis by:
Educating 400,000 villagers about the virus, its symptoms, how to prevent its spread, handwashing, etc.
Diagnosing and prescribing for more than 62,000 patients at our clinics, plus over 33,000 via 'telemedicine' links to help protect doctors and patients with underlying conditions or to help those in rural areas without access to doctors.
Assisting patients displaying Covid symptoms at our Hyderabad clinic every day.
Establishing virtual clinics - video consultations with doctors - at 17 of our schools.
Providing personal protective equipment for clinic staff and community health workers.
Helping 1200 at-risk women access government aid.
Providing 2 million meals for those facing starvation including day labourers trapped in slums, at-risk women unable to access government rations, HIV-affected families, the rural poor and many more.
Transforming ten of our schools into relief centres for the local community
Assisting local officials in Telangana state, where our staff were commended for helping villagers to understand about the virus, dispelling myths and taking away the stigma of being infected.
Enabling 75% of our 26,000 students to continue learning and studying remotely, with 75 schools providing worksheets and assessments, and a further 11 schools conducting online learning.
And much more!
Now, with the growing crisis we want to provide:
Medical supplies and treatment - both for Covid and for other conditions where people are unable to receive medical care due to the government health system being overwhelmed
Food, nutrition and other essential supplies for those facing starvation because they have no work and no income due to lockdowns.
Many of the elderly, those with disabilities suffer further from malnutrition. MannaMix is a nutritional supplement made from 20 varieties of pulses and dry fruits which are sauteed individually, mixed together, ground, packaged and distributed to help boost the immunity of these vulnerable people. The product is produced by marginalised women and is an income generating activity.
But there is much more to be done. In these unprecedented times, we invite you to help us channel practical help to those who are most in need.
We want to:
Continue upskilling Community Health Workers for effective response in areas of hygiene education, prevention programmes and tele-medicine
Supply our clinics with medicines, oxygen and equipment
Provide urgent life-saving hospitalisation for those in need.
Transform classrooms to feeding hubs
Our goal is for our centres to be a refuge during this pandemic, providing respite and hope to some of the most impoverished and vulnerable people affected by COVID-19 through the provision of health and mental care, food and nutritional supplements, and the kind of practical help that we so often take for granted.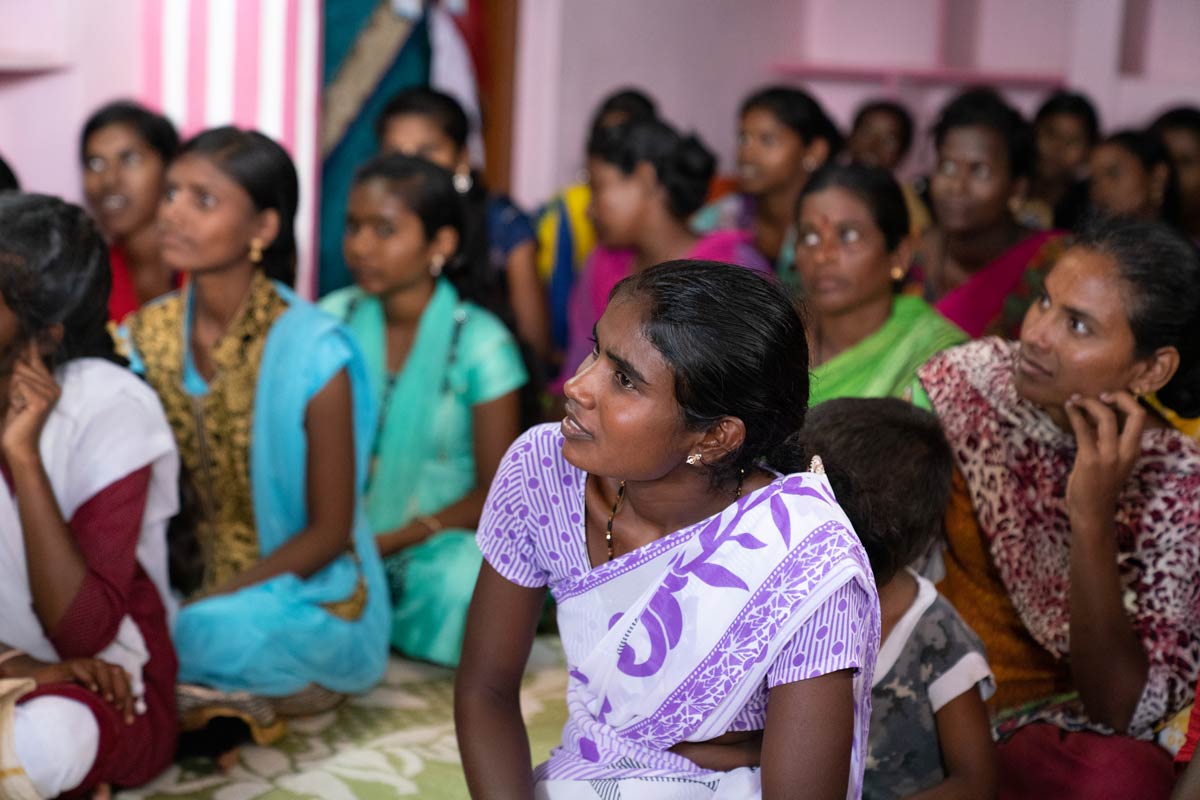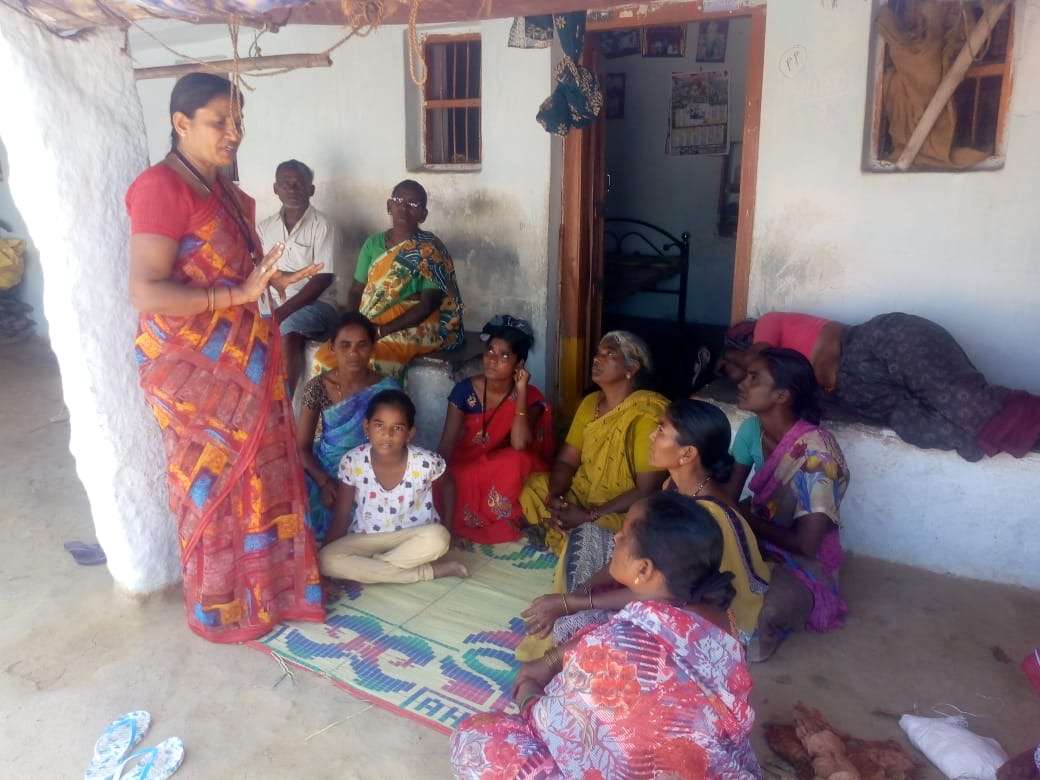 Your gift:
$150 Provides 1-Month Salary for a Community Health Worker
$100 Gives 10 Hand Sanitising Kits to Families in Rural Villages
$60 Feeds a Family for 1 Month
Every gift is significant, no matter the size. Non-designated COVID-19 gifts will support and expand our clinics, health care and feeding programmes.
Please note: All donations are fully tax-deductible, thank you for your generous response.
Not all superheroes wear capes and leap off tall buildings, fighting evil plots to destroy the world. Sometimes they wear PPE. Our Doctor B. is a hero. Fierce and compassionate, she fights for the vulnerable with a stethoscope and reassuring words. In normal times, she leads our health work, sees patients in our mini-hospital, and…
As a young woman Nadia was caught in a violent marriage. She never knew when her drunken husband would come home to take his anger out on her. With two young boys, it was only a matter of time before he came after them. Enough was enough and Nadia left. Starting over isn't easy in…
These women and children have the odds stacked against them from birth, but education and empowerment can restore their dreams and hopes, bringing transformation not only to them but to their families and to entire communities.