Your generosity will change their lives forever.
Over 26,000 students attend our 97 Good Shepherd Schools, receiving a quality English medium education, transforming their future and dreams. Half of the children in our schools are not yet sponsored. Our scholarship program subsidises the costs of unsponsored students, enabling our schools to continue to provide quality education for more children.
Just $33 per month or $396 per year covers the cost of education for these children.
Supporters are not allocated a specific child. They do not receive a profile, nor student report or activities. Those choosing our scholarship program option are not allocated a specific child, and do not receive a profile, activity sheet or school report. With no associated admin costs, this is a great option for bulk scholarships.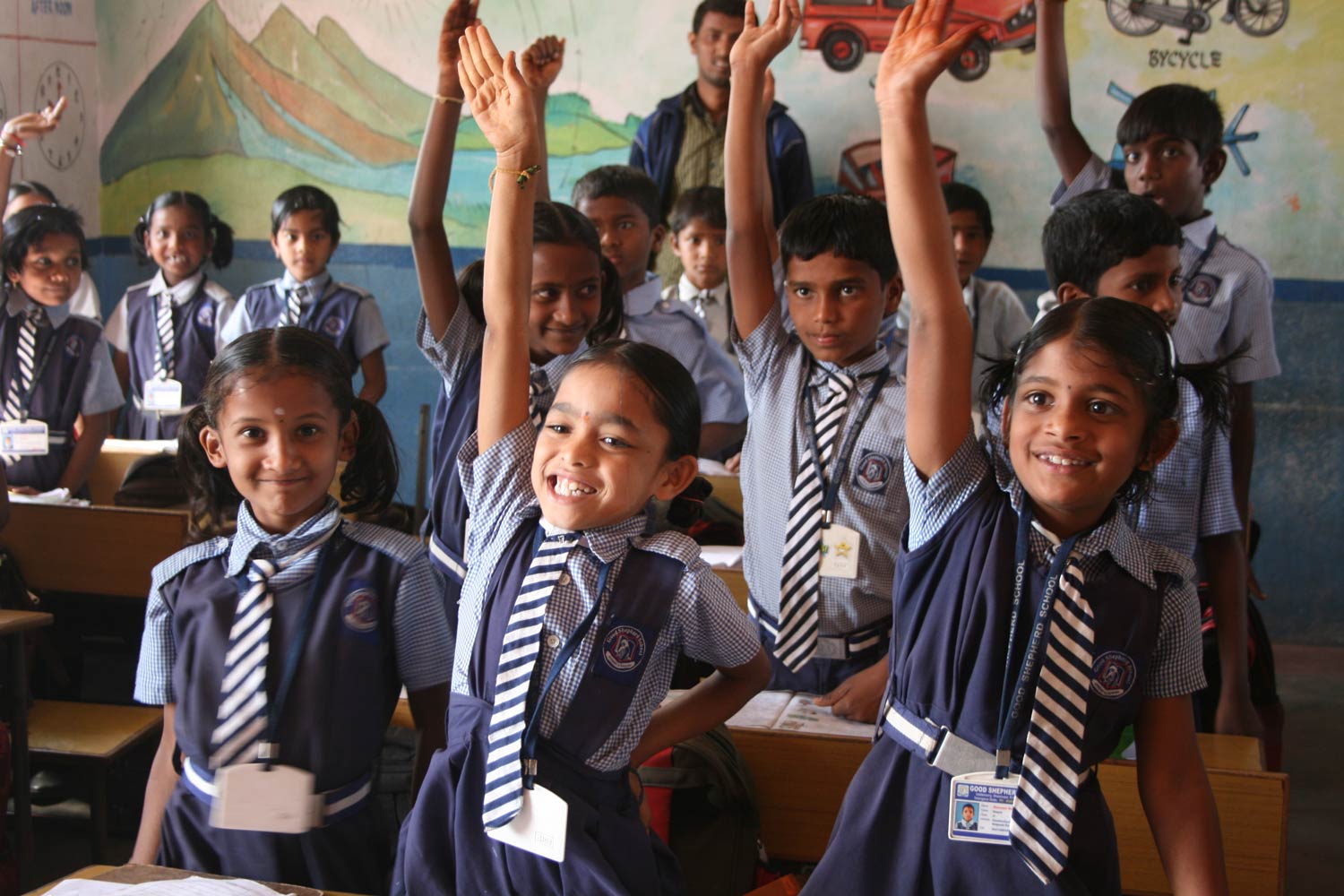 Many who join our scholarship programme support multiple scholarships, helping to defray the costs of educating a large number of unsponsored children. Students and youth groups are invited to join our Youth Challenge  initiative, creating their own fund-raising events that will support unsponsored girls.
Your investment helps break chains of oppression, and offers hope to these children, their families, and their communities, opening the door for undreamed of possibilities. For less than the cost of a daily cup of coffee, you can help build a brighter future for these children.
Other sponsorship programmes